Afar
dishes from…
Web-Design
concept, design,
food-photography, prototyping.
Final project, 2019

Afar is a service that brings the food-cultures of different countries into the homes of cooking enthusiasts. With a different cultures presented every month, the user gets an insight into a variety of tastes, ingredients and traditions. Boxes filled with authentic ingredients are delivered and enable the user to discover an unknown food culture by cooking traditional dishes. The website not only offers the recipe boxes for sale, but also gives insight into the culture through background information, music and authentic recipes. As an example I presented the Turkish culture and its recipes.

Eine etwas andere Rezept-Box von weit her.
Jeden Monat wird eine neue Esskultur, ihre Atmosphäre,
Rezepte, Traditionen und Zutaten vorgestellt.
Stimmungsvolle Fotos geben Einblick in das Land,
seine Kultur und Traditionen.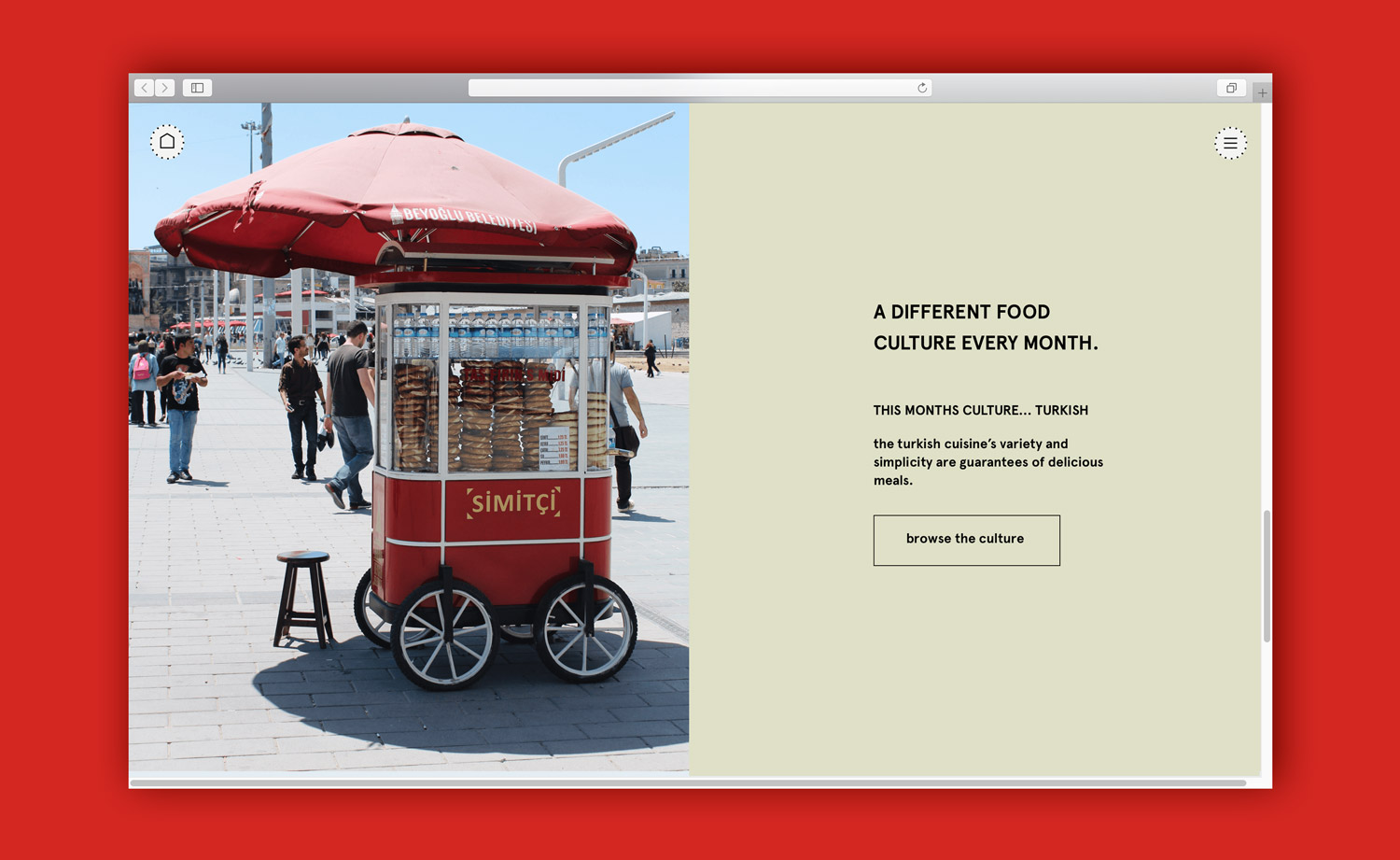 Je nach belieben, kann zwischen Boxen mit
verschiedenen Rezeptinhalten ausgewählt werden.
Die Zubereitbaren Gerichte jeder Box werden
im Detail vorgestellt. Sowie die Rezepte nach
erhalt der Box online zugreifbar.